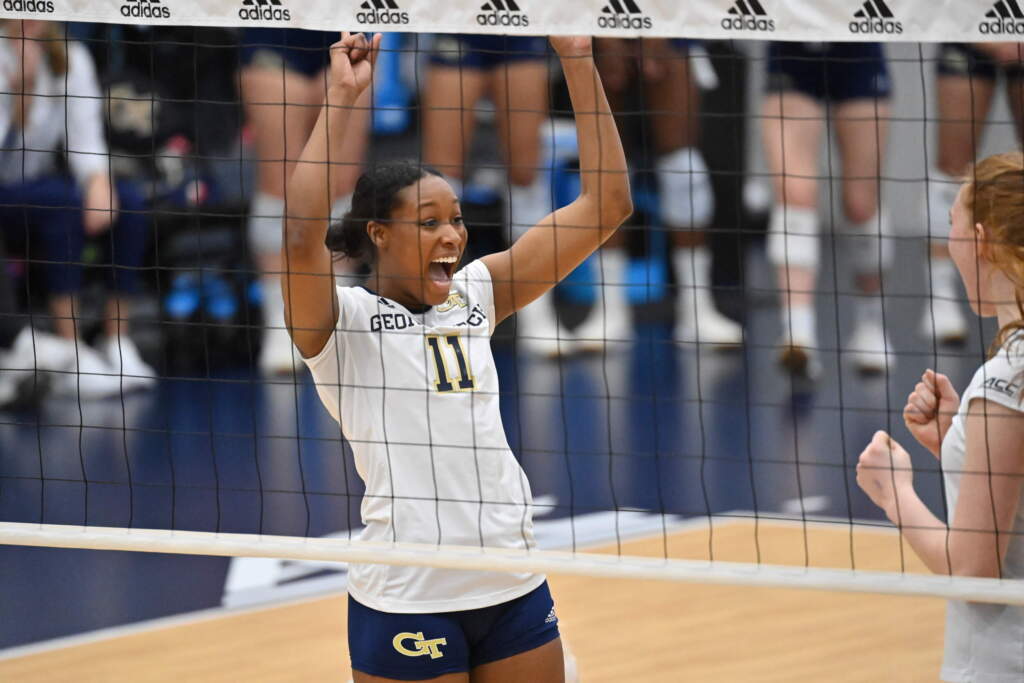 The Sports Inquirer spoke with Georgia Tech volleyball player Breland Morrissette for an exclusive interview Nov. 23. The senior middle blocker had a team-high six block assists and eight kills in the Yellow Jackets' 3-1 home loss to nationally-ranked Pitt in ACC play Nov. 19. Topics included the Pitt match, lessons learned from it, Morrissette having a productive senior campaign, celebrating Senior Night earlier in the season, having two matches during the week of Thanksgiving and the team preparing for the upcoming NCAA Tournament. Georgia Tech hosts Clemson Nov. 24 and visits Florida State Nov. 26.
The Sports Inquirer presents Fighting Peaches: Pitt football Carter Warren ACC Kickoff presser (8.17.22)
–
The Sports Inquirer
The Sports Inquirer spoke with Pitt football player Carter Warren at the ACC Kickoff event July 21. Topics with the senior offensive lineman included building comradery among his teammates, working with the current quarterbacks on the roster looking to replace departed All-America Kenny Pickett and whether the Panthers feel disrespected with preseason predictions as defending ACC champions. — This episode is sponsored by · Anchor: The easiest way to make a podcast.
https://anchor.fm/app
Support this podcast:
https://anchor.fm/marcel-pourtout/support