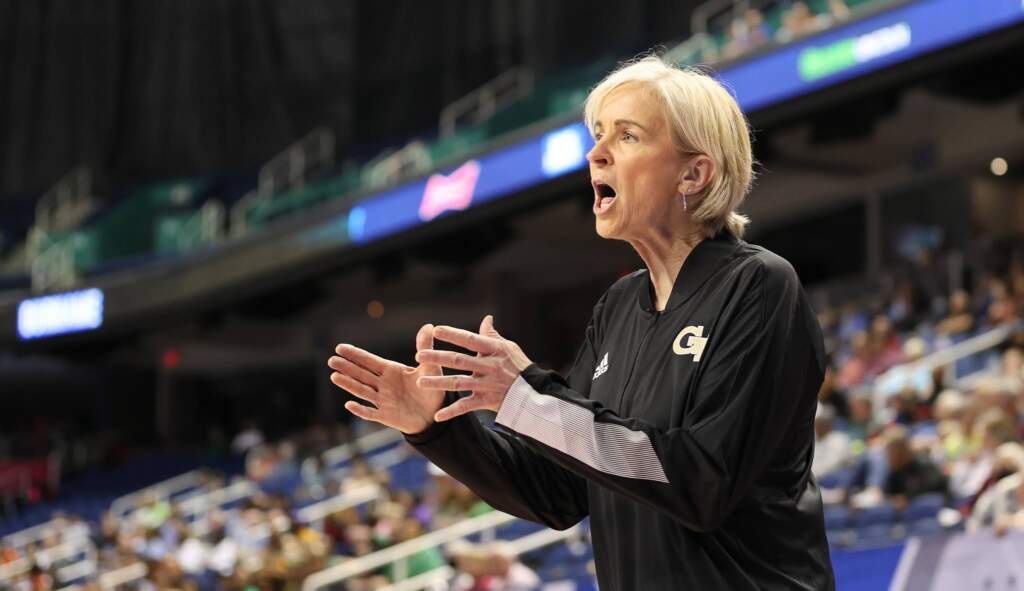 The Sports Inquirer attended the presser of Georgia Tech women's basketball head coach Nell Fortner following her team's selection to the NCAA Tournament March 13. Topics included the Yellow Jackets being in the NCAAs for the second-consecutive year, how the team is rebounding from its loss to Notre Dame in the ACC Tournament and preparing to face Kansas in the first round.
The Sports Inquirer presents Fighting Peaches: Georgia Tech football Nate McCollum Media Day interview (8.8.22)
–
The Sports Inquirer
The Sports Inquirer spoke with Georgia Tech football player Nate McCollum for an exclusive interview during the program's Media Day event August 6. Topics with the sophomore wide receiver from McDonough, Georgia included his offseason, seeing extensive playing time last season as a freshman, playing under new offensive coordinator Chip Long, working alongside teammate and quarterback Jeff Sims and preparing for the upcoming season. — This episode is sponsored by · Anchor: The easiest way to make a podcast.
https://anchor.fm/app
Support this podcast:
https://anchor.fm/marcel-pourtout/support