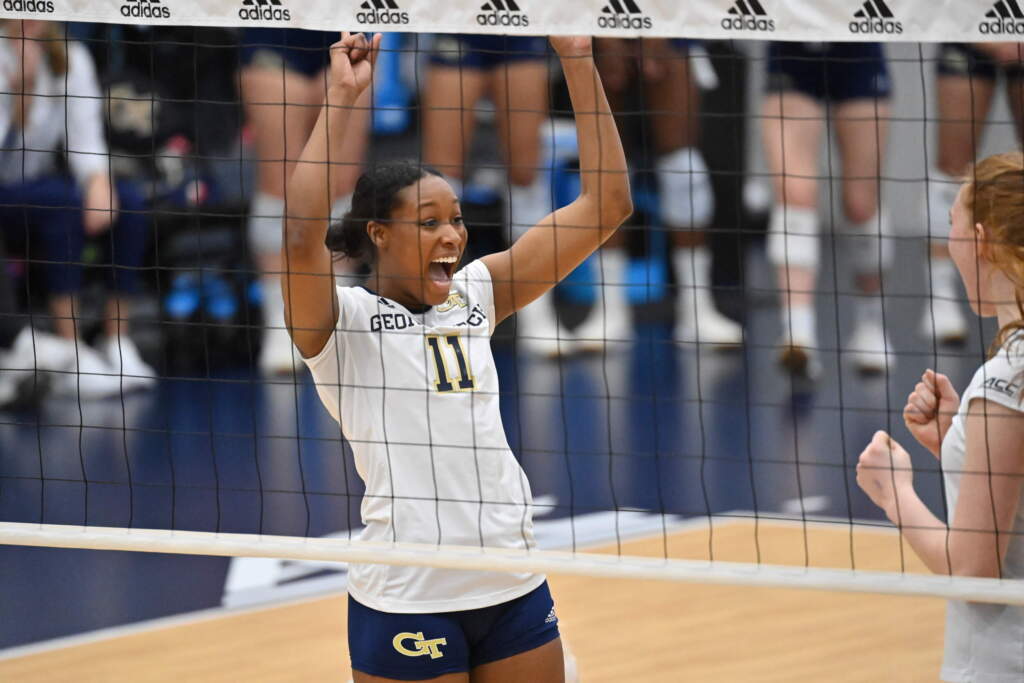 The Sports Inquirer spoke with Georgia Tech volleyball player Breland Morrissette for an exclusive interview Nov. 23. The senior middle blocker had a team-high six block assists and eight kills in the Yellow Jackets' 3-1 home loss to nationally-ranked Pitt in ACC play Nov. 19. Topics included the Pitt match, lessons learned from it, Morrissette having a productive senior campaign, celebrating Senior Night earlier in the season, having two matches during the week of Thanksgiving and the team preparing for the upcoming NCAA Tournament. Georgia Tech hosts Clemson Nov. 24 and visits Florida State Nov. 26.
Technical State of Georgia Athletics: Georgia faces Alabama in SEC Title Game, Lincoln Riley to USC, Conference Title games preview (12.3.21)
–
The Sports Inquirer
In this edition of the Technical State of Georgia Athletics, we preview the upcoming football conference championship games including Alabama and Georgia in the SEC Title Game, Wake Forest and Pitt in the ACC Title Game, Iowa facing Michigan in the Big 10 Title Game, Oklahoma State and Baylor in the Big 12 Title Game and more. Plus we look at the latest coaching moves including Lincoln Riley to USC, Brian Kelly to LSU, Billy Napier to Florida and more. — This episode is sponsored by · Anchor: The easiest way to make a podcast.
https://anchor.fm/app
Support this podcast:
https://anchor.fm/marcel-pourtout/support