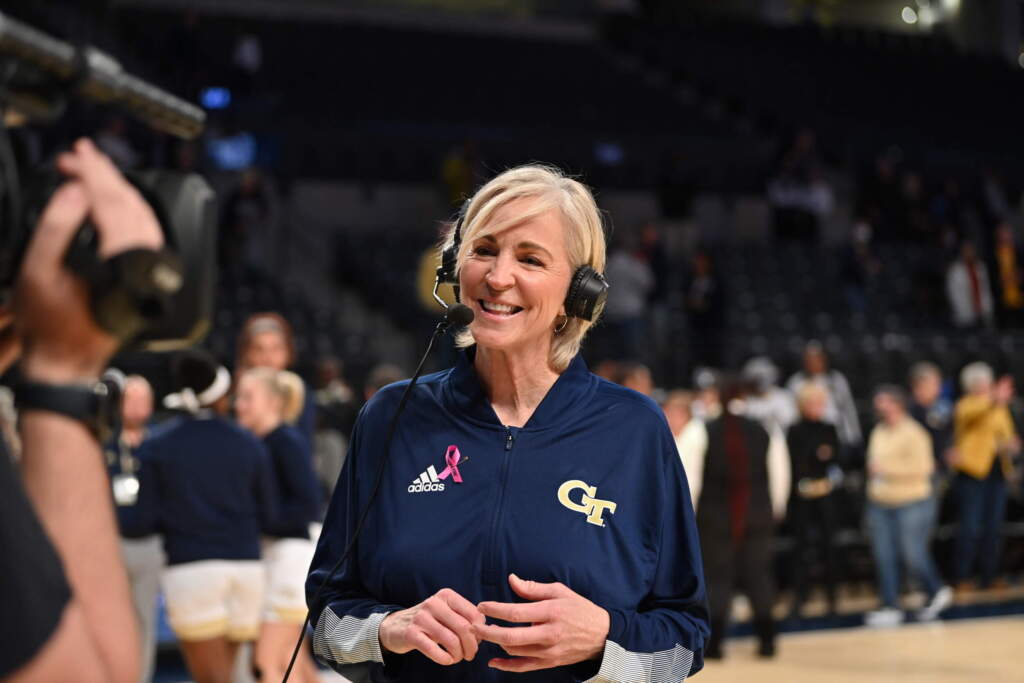 The Sports Inquirer attended the presser of Georgia Tech women's basketball head coach Nell Fortner following the team's 67-31 home win over Virginia in ACC play Jan. 9. Topics included the victory, the improved offensive play by the Yellow Jackets in the second half, the interior play of Nerea Hermosa and Lorela Cubaj, Avyonce Carter contributions off the bench and the team preparing to visit Pittsburgh and host Florida State in a five-day span.
The Sports Inquirer presents Fighting Peaches: Georgia Tech swimming and diving Courtney Hart pre-Queens University interview (1.19.22)
–
The Sports Inquirer
The Sports Inquirer spoke with Georgia Tech swimming and diving head coach Courtney Hart for an exclusive interview Jan. 19. Topics included the team returning to action after more than a month away from competition, the Yellow Jackets sending eight athletes to the 15th FINA World Swimming Championships from Dec. 16-21, three Georgia Tech swimmers, Cale Russell, Kyle Barone and Nicole Williams winning the CREATE-X's fall 2021 Idea to Prototype (I2P) Showcase and the Yellow Jackets preparing to host Queens University Jan. 21. — This episode is sponsored by · Anchor: The easiest way to make a podcast.
https://anchor.fm/app
Support this podcast:
https://anchor.fm/marcel-pourtout/support