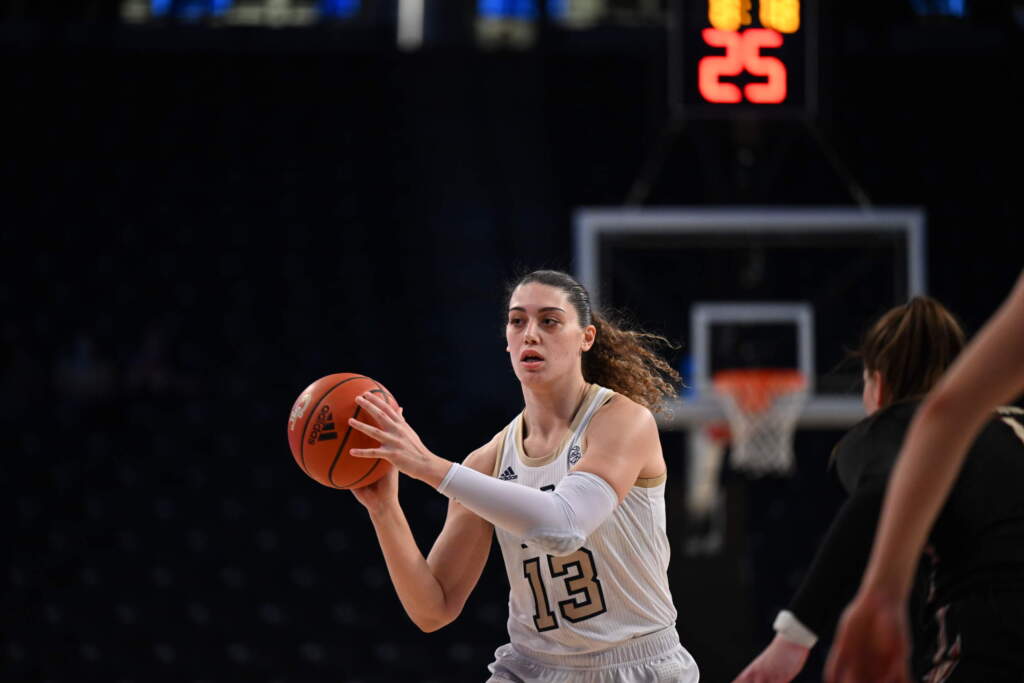 The Sports Inquirer attended the presser of Georgia Tech women's basketball player Lorela Cubaj following the team's 68-64 home win over Florida State in ACC play Jan. 13. Cubaj had a career-high 24 points with nine rebounds in the victory. Topics included Cubaj's strong offensive performance and the team winning three games in a five-day span.
The Sports Inquirer presents Fighting Peaches: Georgia Tech softball Kennedy Cowden pre-NCAA Tournament interview (5.18.22)
–
The Sports Inquirer
The Sports Inquirer spoke with Georgia Tech softball player Kennedy Cowden for an exclusive interview May 18. Topics with the senior outfielder from Tennessee included helping to lead the Yellow Jackets to their first appearance in the NCAA Tournament since 2012, being named to the All-ACC Tournament after hitting two home runs over two games against N.C. State and Duke, transferring into the Georgia Tech program after spending her freshman season at the University of Kentucky and the team preparing to face Wisconsin in the Gainesville Regional May 20. — This episode is sponsored by · Anchor: The easiest way to make a podcast.
https://anchor.fm/app
Support this podcast:
https://anchor.fm/marcel-pourtout/support